Design your own unique Carnarvon Gorge experience with one of us as your private guide.
Carnarvon Gorge is
your
oyster!
Ever wanted to have the expertise of a local guide all to yourself?
Well, now is your chance!
Book one of our existing itineraries as a private tour.
Or design your own itinerary, that reflects your interests and needs, with our support and advice!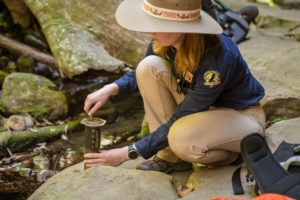 The last thing we want is for you to feel rushed. 
You have, after all, made a conscious effort to get here, and this may be your one and only visit!
Rest assured we won't be cracking the whip. That's simply not our style. 
Instead,  we'll take it slow and allow time for conversation, chance encounters with flora and fauna, and a hot cuppa, of course!
Note: All tours require a minimum of two participants to run. Should you be a solo traveller, and wish to book a single ticket, please be aware that the tour will be cancelled if minimum numbers are not met. In the event of such a cancellation, Carnarvon Gorge Eco Tours will offer your choice of a refund or alternate date.