V.I.P. Lower Gorge
Explorer
Tour
This private, guided tour is the quintessential Carnarvon Gorge experience, seen through the eyes of a local.
V.I.P. tour = just you, your people, and one of our guides.
The
Classic
Carnarvon Gorge Day Tour
On this 14 km Lower Gorge Explorer Tour we'll visit four of Carnarvon Gorge's most diverse and well known sites.
At our first major stop, the Art Gallery, we'll introduce you to some of the world's most significant stencil rock art, and some of scientific and cultural meanings behind the 2000+ motifs developed by the Karingbal and Bidjara peoples.
Next up, we'll visit Ward's Canyon; a spectacular side gorge that generates its own unique micro-climate and supports the Gorge's one and only colony of King Ferns.
After lunch we'll venture into the awe inspiring Amphitheatre and piece together the geological history of this landscape.
And finally,  we'll explore how local hydrology drives the never ending springs of the beautiful Moss Garden.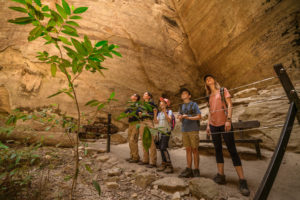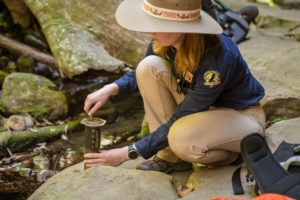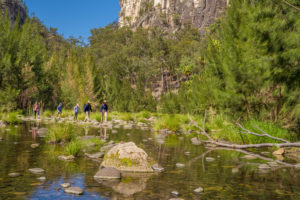 Lower Gorge Explorer Tour
Details
At a glance. Everything you need to know before booking this classic Carnarvon Gorge day tour. For further information, please call, email, or check out our Frequently Asked Questions.
Carnarvon Gorge at a
leisurely
pace
The last thing we want during your Carnarvon Gorge day tour is for you to feel rushed.
You have, after all, made a conscious effort to get here, and this may be your one and only visit!
Rest assured we won't be cracking the whip. That's simply not our style.
Instead, we'll take it slow and allow time for conversation, chance encounters with flora and fauna, and a hot cuppa, of course!
Lower Gorge Explorer Tour
Schedule
Do you have a specific Lower Gorge Explorer Tour date in mind, but don't see it on the calendar? 
Contact us! We'll do our very best to accommodate your special request.
Note: All V.I.P. Lower Gorge Explorer Tours have a minimum cost of $300.00, which includes up to four guests.